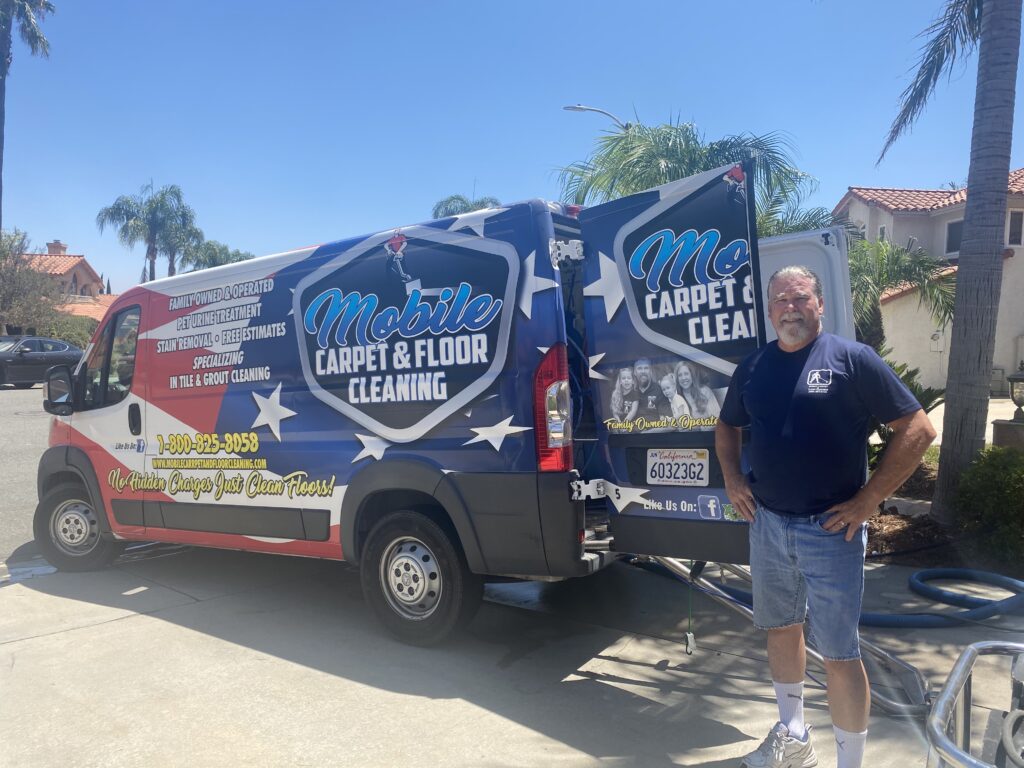 Meet the owner! This is Jim Michalak. He's been in business here in Chino hills for over 35 years. We are family owned and operated since the kids were born. We decided I would do the "office work" and Jim would do all the legwork. I was able to quit my job and stay home with the kids, walk them to and from school everyday and work from our home office. We must be doing something right, because we are still up and running with honest, reliable long time employees. We use E.P.A certified disinfectant sanitizer to help keep your home COVID free. Call us for a free estimate.
Our Reviews on GOOGLE!
Renee Bergeron
November 20, 2021.
Mike was great. He called ahead of time and said he was on his way. I had a 20 year old large sectional sofa that badly needed cleaning from years of pets stains. When Mike was done, the sofa looked almost new again. I also had a badly stained area rug the Mike cleaned and now looks wonderful.
Sarah Flores
November 6, 2021.
Mikey was knowledgeable, professional and extremely accommodating. I called to make an appointment because one of the household dogs had a pretty big accident and he was able to squeeze me in that afternoon. He left my carpets looking spotless and rooms smelling great. His prices are fair, especially considering how good of a job he does.
Danielle Croomes
September 5, 2021.
Had an excellent experience with Mike he was professional knowledgeable and friendly. He did an excellent job cleaning the carpet in 3 rooms and an area rug. Will definitely call for Mike again! Before and after photos
Jennifer Stevenson
July 27, 2021.
Miguel was wonderful and Jim the owner was so kind and polite! I will only use this company from now on!
Suman Sharma
July 12, 2021.
Thank you for sending Mathew, he was awesome, very hardworking and did a great job Wishing him all the best for a great and successful future. Suman Sharma
kim connolly
April 5, 2021.
Amazing!
Carol Moore
September 28, 2020.
I have used this service for my home 3 times now. I wont call anyone else because these guys get it done the best and are willing to work with my budget. I had Jim come out today and he was friendly and informative he did an amazing job on our carpets and removed a nasy oil stain on my stairs. I highly recommend this business.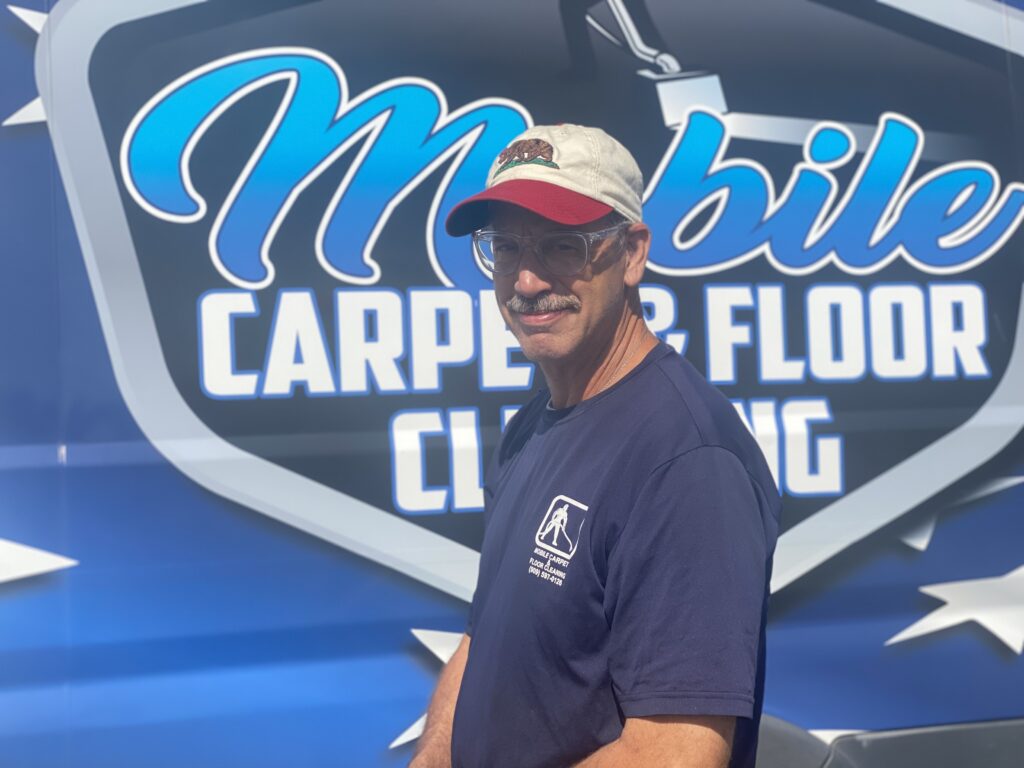 Michael Ginorio has been an employee for over 20 years. As you can tell by his reviews he is well know and requested for cleaning on a daily basis. He is thorough, knowledgeable and pays attention to detail. We are lucky to have Michael on our team.
Our Reviews on YELP!
Job well done! Michael cleaned carpet in my bedrooms, living room and hallway. He was very respectful of my home, laid out drop cloths before bringing in equipment and answered all of my questions about the cleaning process. I could tell that he's very knowledgeable and takes pride in his work. I really appreciate his professionalism. I am very happy with how clean my carpet is now. I would definitely recommend him for carpet cleaning.
I highly recommend this company.  We hired them to clean the carpets for two  rooms in our home, and they did a fantastic job.  While there, I asked them to clean the carpets in the master bedroom.

Since the rooms were empty, Miguel suggested that the carpets be properly stretched out to get the obvious wrinkles out.  We had a tight schedule, so Jim was able to make it out the next morning and did a fantastic job before the furniture was being delivered.

We look forward to using them again for our carpet cleaning needs.
Dean Y.
December 14, 2020.
Matt was awesome, he cleaned our carpet and did a great job.  He even cleaned up underneath the stairs and was very detailed oriented.  Definitely recommended!
Gregory W.
August 12, 2020.
Preparing to put my house up for sale and A Mobile Carpet & Floor Cleaning was referred to me by a friend. I needed two large area rugs and a large sectional sofa cleaned. Mike came out and explained everything to me prior to starting the job. Mike is very knowledgeable and professional when it comes to his work! Mike did a great job for me. He was meticulous during the cleaning and after. I could not be happier!
Michelle E.
July 25, 2020.
Always great service from this company! Mike did a great job on my carpet and tile! I will definitely continue to use them for all my carpet and tile cleaning.
Mike is very knowledgeable. He is very kind and respectful. He took the time to make an expert on carpet stretching,. We truly appreciate his time and expertise. If you ever want your carpet to stay smelling, feeling , and looking clean only hire this company to take care of business. I highly recommend this business they are the BEST at what they do!
Christine R.
April 27, 2020.
I have been a customer of Mobile Carpet and Floor Cleaning in Chino Hills for 16 years. The service that I receive from them is always very efficient. Mike is my professional at this company. Mike is always punctual, friendly and very proficient. I would recommend Mobile Carpet and Floor Cleaning to anyone.
Todd P.
December 16, 2019.
Can't say enough about their carpet cleaning and Michael the technician!  We have had our carpets cleaned in the past but nothing was like this time.  Never before has any service moved most of our furniture and put on foam blocks.  They were not the cheapest but that just proves that you get what you pay for.  

We have just finished a home renovation and needed our existing carpets cleaned.  Not only was Michael thorough, he took the time to explain to me how do deal with pet urine smells.  Even left some cleaner with me.  

I will definitely use/request Michael in the future when needing floors cleaned!